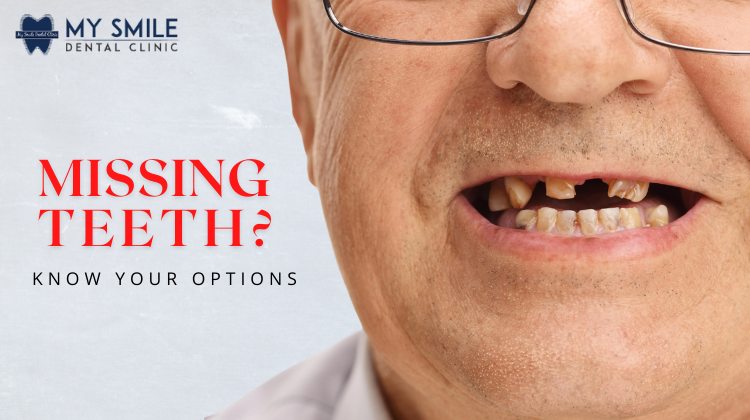 We all know that missing teeth can affect our confidence, but did you know that it also affects our health? And let's not forget about missing out on the food you love.
There is so much information available about missing teeth and replacement options. The question is, where do you start? How to proceed?
To start with, you need to find a dentist who specializes in missing teeth replacement. A dentist specializing in the replacement of missing teeth can help you analyze the condition of your teeth and suggest the best treatment option. Your dentist will create a treatment plan customized to your needs and requirements.
Here is a quick and easy guide to the options available for replacing your missing teeth.
1. Dental Implant
A dental implant is a small titanium screw that is used to replace the root of the missing tooth. The implant is fitted with a dental crown which acts as a replacement for the tooth.
Dental implants are a good option if you have single missing teeth and need a permanent solution. Once the jaw heals, the new tooth looks and feels natural.
2. Dental Bridges
Dental Bridge is a good option for people who have one or several teeth missing. In this treatment, the teeth adjacent to the missing teeth act as an anchor for new teeth. The advantage of bridges is that it is a nonsurgical procedure.
3. Denture
Dentures are a well-known option.
A denture is a removable prosthetic appliance. There are two types of dentures: complete dentures and partial dentures.
Complete dentures replace the whole arc of missing teeth.
Partial dentures can replace multiple missing teeth in the upper or lower portion of the mouth.
4. Implant-supported dentures
The implant-supported dentures are similar to dentures. The only difference is that they are fixed to the jaw using 4 to 6 implants. The advantages of Implant-supported dentures over removable dentures are helping overcome various drawbacks of dentures, such as difficulty in eating or shifting of dentures.
You can discuss with your dentist which options will be best for you. If you are thinking about getting missing teeth replacement in Andheri west, visit My Smile Dental Clinic to get a consultation from our experts. Book an appointment today.