Are you looking for Full Mouth Reconstruction treatment in Andheri West?
My Smile Dental Clinic is the right place for you. Full mouth reconstruction (FMR) is the latest and very effective method of restoring all your teeth.
Although it is a very complex dental procedure but offers a comprehensive solution for patients missing all their teeth or who need replacement of all their teeth in one or both jaws.
This advanced treatment helps you to bring back your confidence by regaining your appearance, comfort and functionality.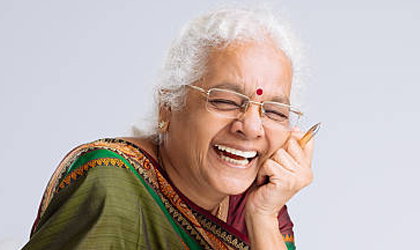 Benefits of Full Mouth Reconstruction:
Primarily, full mouth reconstruction has a power to resolve severe dental issues which are extremely important for your overall health and appearance.
The full mouth rehabilitation process prevents the following:
Tooth loss
Loss of tooth functionality, which can restrict your nutrition intake.
Compromised natural facial contours as your face sags over missing teeth.
Cracks and furrows along your lips.
Increased pressure on your jaw bone, which can cause headache, pain and many such complications.
Risks of Full Mouth Reconstruction:
It is a safe treatment but it can have certain risks of failure if performed improperly.
Permanent failure of restoration may happen which would then need repair or replacement
Can causes tooth sensitivity
Can cause joint aches and headaches from improper alignment.
Increased chance of root canal treatment if proper technique is not followed.
So, considering the risk involved, it is advised to choose the right dentist or a team of experts who have experience in doing full mouth restoration and who have been doing it successfully for so many years.
Why to choose My Smile Dental Clinic, Andheri West Mumbai?
1. We are a team of dentists and oral surgeons, highly skilled and expert in performing full mouth reconstruction.
2. We have been doing it for years and have many successful FMR cases in our credit.
3. We conduct an in-depth consultation with you about your needs, goals and preferences.
4. Accordingly , we design a treatment strategy for you.
5. We then perform a comprehensive dental examination.
6. After reviewing the findings of the examination we explain the treatment plan.
7. Throughout the process, our dentist will use models and wax-ups to plan your restorations based on your input.
8. Here, you are taking an informed decision, as you understand what is actually going on, inside your mouth.
Full mouth reconstruction, help you to regain your life. You can eat, drink, speak and smile comfortably without any hesitation.
Our dentists at My Smile Dental Clinic, Andheri West Mumbai, are expertise in creating beautiful restorations, so you can experience beautiful, natural looking and long lasting results.
Rejuvenate your smile with us! Consult our experts today!