Aligners are orthodontic devices that are transparent, plastic forms of dental braces used to align teeth.
Aligner treatment involves an orthodontist or dentist. The upper and lower jaw impressions are made and eventually converted to a computerized digital model. The alignment of the teeth is virtually done on these computerized models in multiple incremental steps. The proposed teeth position after virtual teeth alignment is discussed with the patient.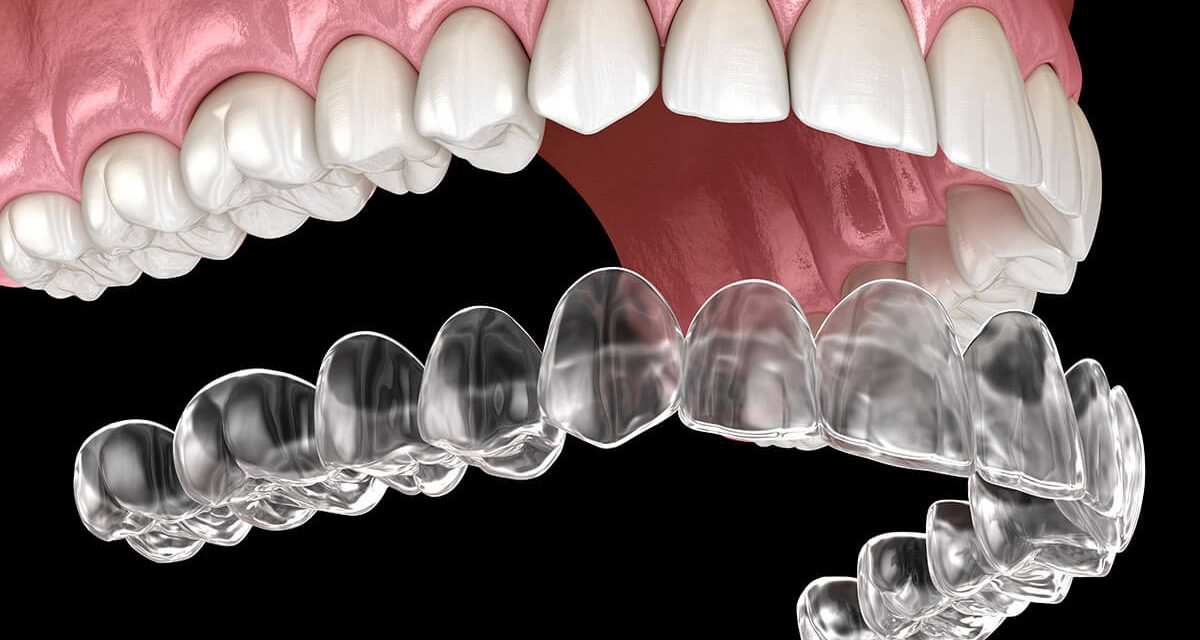 The computerized model suggests stages between the current and desired teeth positions. Aligners are fabricated for each stage, after approval from the patient. These aligners are then given to patients along with the instructions to follow.
Each aligner is worn for 20 to 22 hours per day for two weeks. The average treatment time is 18 months and total duration of treatment depends upon the amount of tooth movement.
Advantages of Aligners:
Invisible,
Removable,
cause the least discomfort,
help to maintain better oral health and need fewer doctor visits.
There are more than 20 types of different aligners systems available in market including Invisalign, Clear Smile, and Illusion aligners.
At My Smile Dental Clinic, we offer all leading teeth aligners as per patient's needs
What is an Inman Aligner?
Inman Aligner is a simple, removable appliance used to quickly and safely align front teeth.
It's ideal as a stand-alone treatment or to pre-align teeth prior to further cosmetic options such as Teeth Whitening, Edge Bonding, Direct Veneers or Indirect veneers.
Inman Aligner is the perfect solution for crowding or protrusion of front teeth. It is efficient, very safe and of great value. With the genuine Inman Aligner, your front teeth can be gently guided to an ideal position in a matter of weeks. Most cases complete in 6-18 weeks. We recommend wearing the appliance 16-20 hours a day and follow up check-ups every 10-14 days. Since the aligner is removable, you can take it out to fit with your lifestyle. After teeth alignment with the Inman Aligner, retention is recommended for life to prevent relapse.
Inman Aligner can
Aligns the front teeth (crowding, protrusion, rotations, crossbites).
Ideal for orthodontic relapse treatment.
As a stand-alone treatment or combine with simple whitening and bonding.
Pre-alignment for cosmetic cases so teeth don't need much preparation and we conserve maximum natural tooth structure.
During consultation at My Smile Dental Clinic, Mumbai, India, we can determine if the alignment with Inman Aligner is right for your particular case along with other treatment options.