Lip repositioning is an innovative procedure performed either alone or in combination with other procedures for easier, minimally invasive alternative to major surgical methods (Orthognathic surgery).
Lip repositioning surgery provides excellent camouflage results for
Vertical maxillary excess
Short upper lip and
Hyperactive upper lip cases.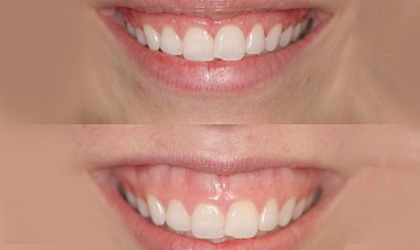 Clinical examination including measurements of lip length, muscle activity and Cephalometric Radiographic analysis confirms the diagnosis.
Surgery is usually performed in 1-2 hrs after prior medications to reposition the lip to lower level to reduce the display of gummy smile. This procedure also increases the thickness of upper lip naturally without any fillers.
Post-operative care requires patient to be on soft diet for 7 days and minimum lip movements as much as possible. Reduces gum display is appreciated immediately post procedure and follow up visit after 3 weeks is scheduled to remove the stiches.