Teeth reshaping has the potential to improve the smile appearance. This will result in confidence boosting and you will feel better. You can come for the teeth reshaping treatment in Andheri west after seeking an appointment.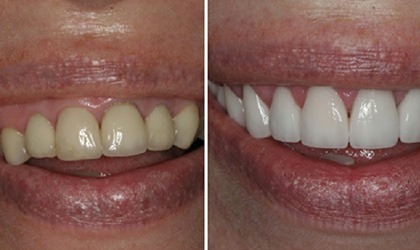 You have multiple options
The truth is people use braces to improve their smile. But you can also go for the teeth reshaping and this is also a low-cost alternative for you. This cosmetic procedure is also referred to as dental contouring but it may not be right for all. Our dental specialist will make the tooth analysis at MSDC before giving the green signal.
Tooth reshaping at MSDC, Andheri West
Tooth reshaping is also referred to as odontoplasty. This procedure is not just convenient but it is also a dentistry procedure involving low cost. You can fix the following issues with this:
Chipped tooth
Uneven tooth
Misaligned tooth
Cracked tooth
For tooth reshaping, our dental specialist at MSDC, Andheri West will remove the tooth enamel to a certain extent. After doing this, the oral specialist will shape as well as lengthen the problematic tooth.
For getting the shape precision, our dental expert will apply a bonding resin resembling the color of the tooth. This will help in the process of joining as well as hardening the teeth.
Your good candidacy matters
Before starting the procedure for tooth reshaping, our oral specialist will check whether you are a good candidate for the procedure or not.
The main goal of teeth reshaping is to rectify subtle or minor tooth inaccuracies. Know the fact that this procedure is not the right option when it comes to complex dental issues. The procedure may not be suitable for misaligned, crooked, or overlapping teeth especially if the condition of the mouth is extreme in these areas of dental science. In such a situation, our orthodontist will suggest dental braces or any other dental procedure.
For teeth reshaping at Andheri west Clinic, you need:
Healthy teeth
Healthy gums
You should not have:
Decayed teeth
Unhealthy gums
Infected pulp
Certain disadvantages
Since tooth reshaping comes in the list of cosmetic dentistry procedures, there may not be any insurance coverage for this. You may also experience sensitivity because of the removal of excess enamel.
Our dental specialist will remove the tooth enamel with the help of fine diamond bur or a sanding disc. This will minimize tooth imperfections.
Shortening or trimming of the teeth' length
Shaping of the uneven teeth. This will rectify bite and alignment.
For gaps as well as chipped teeth, our cosmetic dental specialist will fuse tooth reshaping and bonding.
For the teeth reshaping treatment in Andheri west, you can call MSDC or simply email us.